[vc_message color="info" style="square" css=".vc_custom_1559875665569{margin-top: 30px !important;}"]
Get Started On Your Metal Building Project
For your free quote, complete our
Metal Building Quote Request Form.
Our Metal Buildings Superintendent, Brian Holton, will follow up with you after he builds your quote.[/vc_message]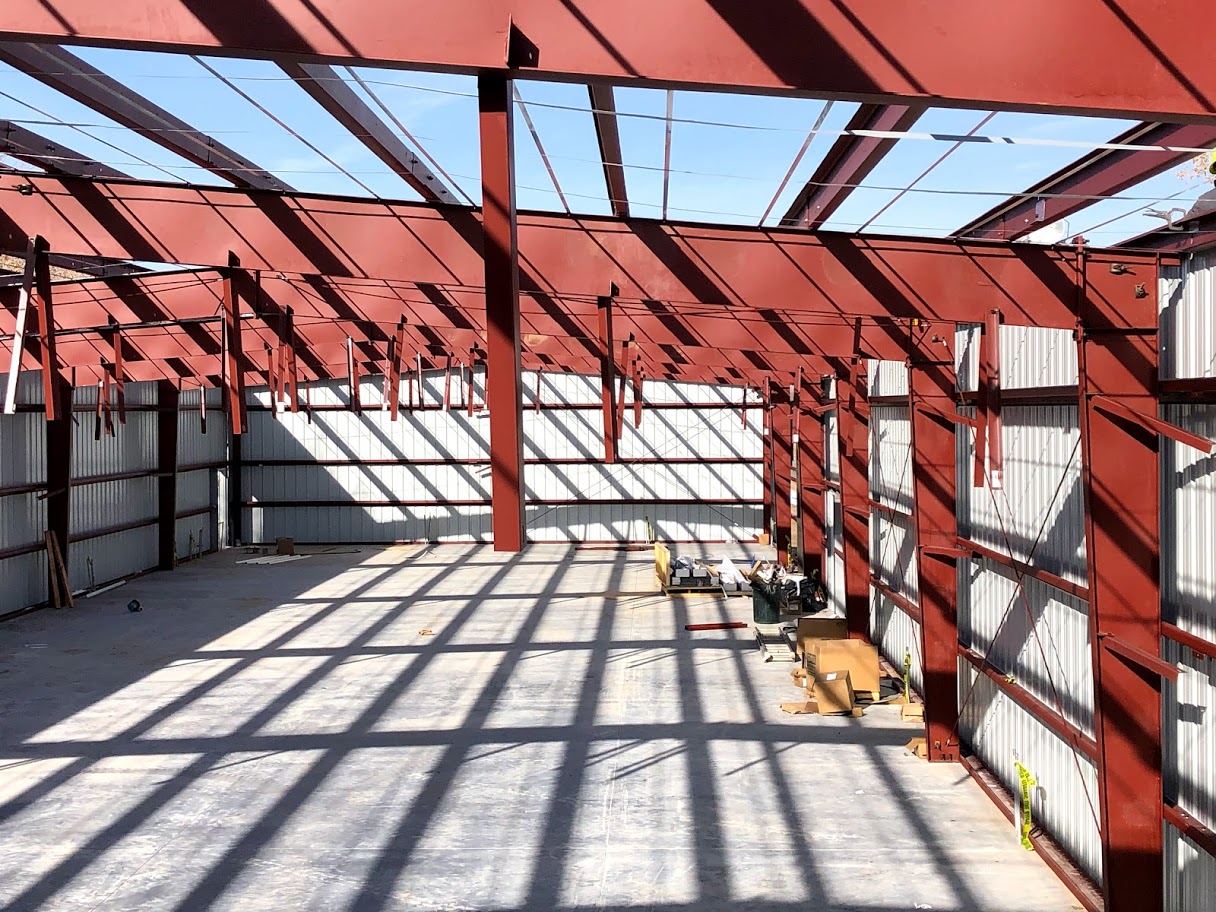 [vc_custom_heading source="post_title" font_container="tag:h1|text_align:left" use_theme_fonts="yes" link="url:https%3A%2F%2Fmerrittassociatesgcinc.com%2Fmetal-buildings%2F|||"] [vc_column_text]
Merritt and Associates is an American Buildings Company metal building dealer.
Compared to conventional structures, custom-engineered steel buildings (metal buildings) offer many clear advantages with value engineering that includes aesthetics, utility, timeliness, overall costs, and more. You will find that building success with a custom-engineered building is the right choice. Historically, the industry is often referred to as pre-engineered steel buildings. In reality, there is nothing pre-engineered about our products, as they are all designed and manufactured to custom requirements.
We build all types of commercial and residential metal buildings, including office buildings, warehouses, agricultural storage sheds, homes, garages, out buildings, and barns.[vc_row][vc_column width="1/2″][vc_custom_heading text="See the reasons why metal buildings are a great choice:" font_container="tag:h3|text_align:left" use_theme_fonts="yes"][vc_column_text]
Weight
Approximately 30% lighter due to more efficient use of steel
Foundation
Simple design is lightweight and easy to construct
Accessories
Designed to fit the system with standardized, interchangeable parts, including flashing and trim
Delivery
As quickly as eight weeks or longer
Erection
Easy, fast, and step-by-step
Architecture
Outstanding detail can be achieved at a reasonable cost using conventional wall and fascia materials
Overall Price
Price per square foot can be considerably lower
Sourcing and Coordination
Single sourcing available
Changes
Highly flexible; changes and revisions can be made easily
Future expansion is simple and cost-efficient
Responsibility
Single source results in total responsibility from one supplier
Performance
Components specified and designed to work together, as a system.[/vc_column_text] [vc_column width="1/2″]